How to start a paywall, what to hide in paid access, how to encourage readers to become subscribers, how to work with advertising and advertisers, how to make integrations and use social networks for advertising, the head of the support department, product owner of the paywall НВ told at the XII Congress of Information Sites and City Portals Olga Teplynska, co-founder and publisher of "Skyscraper" Yulia Saliy, director of special projects of the Tribuna.com portal in Ukraine Ihor Petrulevich, executive director of RIA Media Oleg Horobets, editor-in-chief of "20 minutes. Vinnytsia" Vadim Pavlov and the editor-in-chief of "20 minutes. Ternopil" Natalya Burlaku.
We continue the series of useful materials based on the speeches of speakers from the main event of the year for local media – the XII Congress of Information Sites. The material was prepared by Iryna Ryaboshtan (Media Detector) based on the speeches of speakers during the XII Congress of Information Sites
Launching a paywall – NV experience: Maybe we will sell our developments and the "boxed version" of the paywall to other publications
Olga Teplynska, head of the support department, product owner of the NV paywall department, told how the NV publication launched a paywall before the start of the COVID-19 pandemic and how it is improving it now.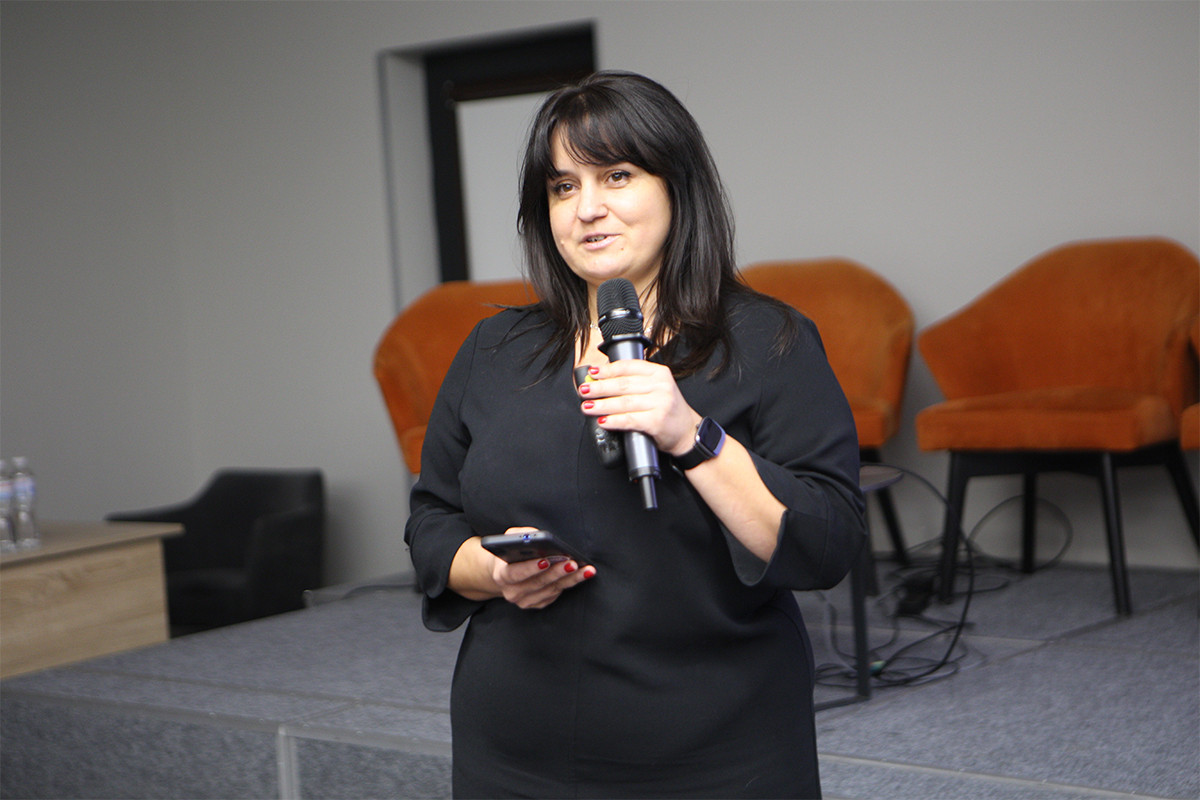 The decision to launch a paywall in the editorial office has been brewing since 2019 due to the fall in the advertising market. Although the paywall became a challenge for HB, the publication already had experience in selling digital content.
"Six years ago, NV launched something similar to a paywall. We started selling the electronic version of the printed magazine. At that time, the magazine was published only in Russian, but we made a Ukrainian translation for the site and then gained 1500 subscribers. During the four years of existence of the electronic version of the magazine, this number has not increased. This experience became a harbinger of the process of creating a paywall," Teplynska said.
She specified that the sale of the electronic version of the magazine helped the editors learn about their core readership and their audience; learn to establish contact with the audience; better understanding of technical issues, including money flow, etc.
Among the three types of paywall are Freemium (when only part of the content is closed for paid access), Hard paywall (the entire site is closed, no material can be read for free – this type is most suitable for narrow-profile publications), Metered paywall (a limited number of materials are available to readers each month for a certain amount) — NV chose the first.
Before the launch of the paywall, says Olga Teplynska, the editors were afraid that traffic would drop and there would be few subscribers; that money and labor resources will be wasted; was afraid of reputational risks. At that time, the "most optimistic" of the newspaper predicted that there would be three thousand subscribers, but already in March 2020, the publication had seven thousand, now – more than fourteen thousand unique subscribers. "The epidemic in some sense played into our hands. People were forced to stay at home, so they stuck to their phones. The traffic of all resources has soared," she said.
Also read: "Don't be afraid to start": how to launch paid content on the site
At the beginning of the publication, there was only one "HV Premium" package (monthly and annual). Now there are three packages.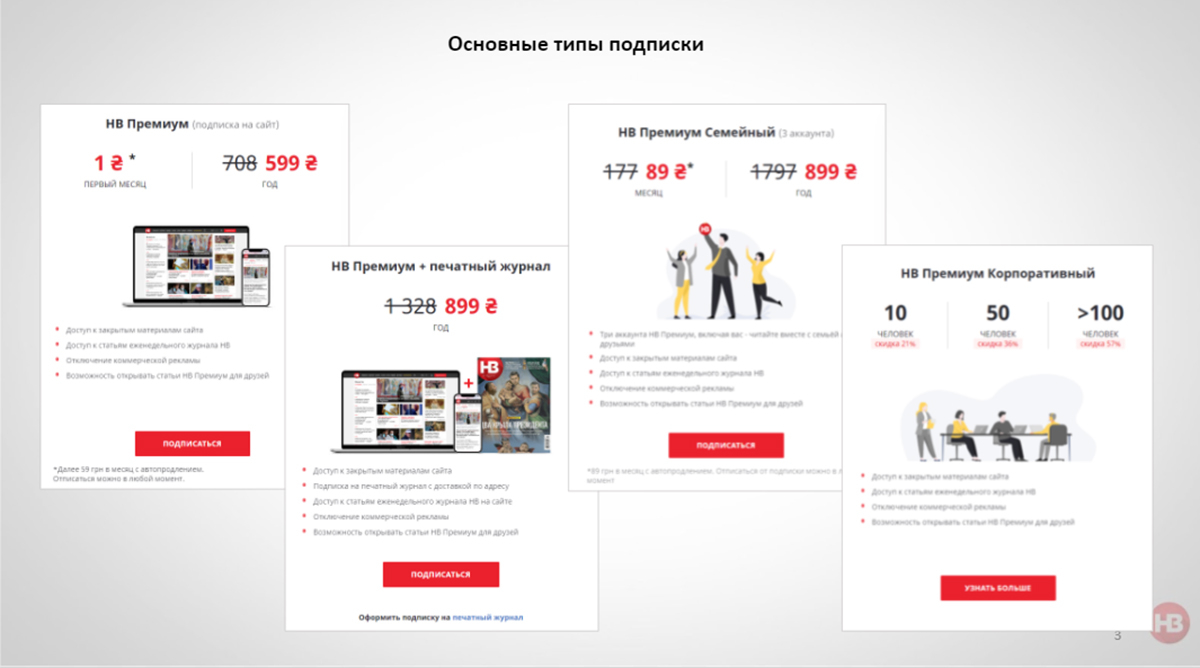 "A few months ago, we conducted an experiment to break the plateau and recruit new subscribers. We took a risk and increased the number of closed articles by one and a half times. Payments increased more than one and a half times. We also reduced the open part of the text. A year ago, six paragraphs were open to users, now there are five," Teplinska said, adding that in April the prices of packages were also slightly raised.
Currently, the publication closes 6% of the site's materials — almost 300 texts per month: exclusive materials, investigative journalism, longreads, columns and blogs from the "Opinion Leaders" section; recently began to close articles from the "Life" section. In general, the paywall is 30% of the income of the HB site.
The publication also launched the options "become a friend of HB" (discounts on events, tours of the office, communication with the editor-in-chief, expanded participation in the community) and "gift a subscription". According to Olga, the increase in the number of subscriptions is influenced by content, promotions, and in the case of HB, the transition of the magazine to Ukrainian in August 2021. "Our marketing experiments showed us that it is not promotional packages, but only content that will allow us to break out of the plateau in the growth of the number of subscribers. The warm, loyal audience is ending, so it is necessary to bite off small pieces from the cold one – to increase brand recognition, content quality, regional involvement," said the head of the support department, product owner of the paywall direction.
In addition, during this time, NV improved the authorization process, shortened the way for users to pay for services. "We noticed that we have weak points, so-called abandoned baskets. We analyzed in detail the user's path to clicking the payment button, identified our weak points and improved them," Teplinska said, adding that in the future the publication will work on reorganizing support (chats, ticket system, onboarding) and launching new marketing campaigns.
Olha Teplynska also does not rule out that in the near future HB will sell its developments and the "boxed version" of payvol to other publications.
Launching subscriptions and working with ads – Skyscraper experience: Positioning has been a powerful boost for us
Yulia Saliy, co-founder and publisher of "Skyscraper" told how to launch and develop a subscription system, as well as how to work with advertising. According to her, "Skyscraper" works with advertising and subscription in the style of a boutique agency.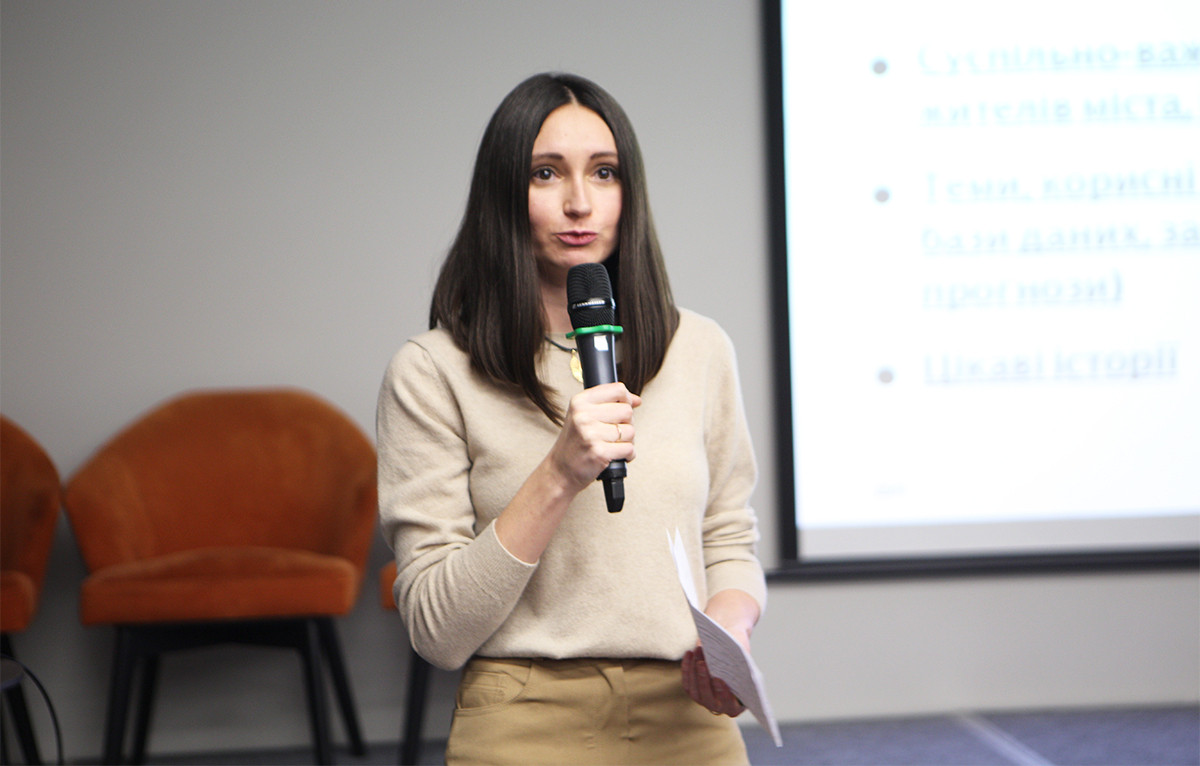 "Skyscraper is an independent Ukrainian media about the development of the city. Our uniqueness lies in the fact that we are the first media in Ukraine that started writing about urbanism. Now everyone wants to be an urban planner — from big tobacco companies to developers. They all want to advertise with us. We can say that our positioning has become a powerful boost for us," said Yuliya Saliy.
She said that she started the advertising department at Khmarochos independently and from scratch. "We have created a separate department that deals with the creation of native advertising and special projects — from creative to implementation. For this, an illustrator, photographer, web designer, and designer are needed," Yuliya Saliy clarified. Currently, the publication has more than a hundred advertisers, including developers, technical companies, etc.
From her own experience, Yulia advises the media to become advertising agencies themselves, because there is no classical, western advertising market in Ukraine. In particular, in countries where there is a market, advertisers work with the Affinity Index, which shows the affinity of the product's audience with the media's target audience. In the classic model, advertisers are brought to the media by an advertising agency, but in Ukraine 90% of clients work with the media directly.
"Agencies are not very good at working with native advertising. As a rule, they cannot defend the idea, convey the value of the project, cannot sell the idea. What shall I do? The media must become an advertising agency itself," Yuliya Salii recommends.
In addition, the media must have briefs (a list of questions for clients – about the product, goals, competitors, etc.) and a media kit (a section on the website or a separate internal presentation for clients that will contain the name of the project, the essence of the creative, advertising cases and CRI , reviews from other customers, etc.). The media can also send out newsletters and talk about new cases, promotions and opportunities, but this did not bring results to "Skyscraper" for a year.
"If we're talking about new media that doesn't have its own brand or franchise, a big, anchor client always works. This client is followed by other clients who look at him. If the client doesn't come by himself, you can bring him," says the co-founder of the "Skyscraper" publication. She suggests coming up with a strategy, creating a column or a series of materials that might interest the client. "It's not about how many media views you get each month, it's about how many readers read your creative. It is difficult to work with this message at the beginning, but the advertising business is developing, and this message is also being listened to," Saliy clarified.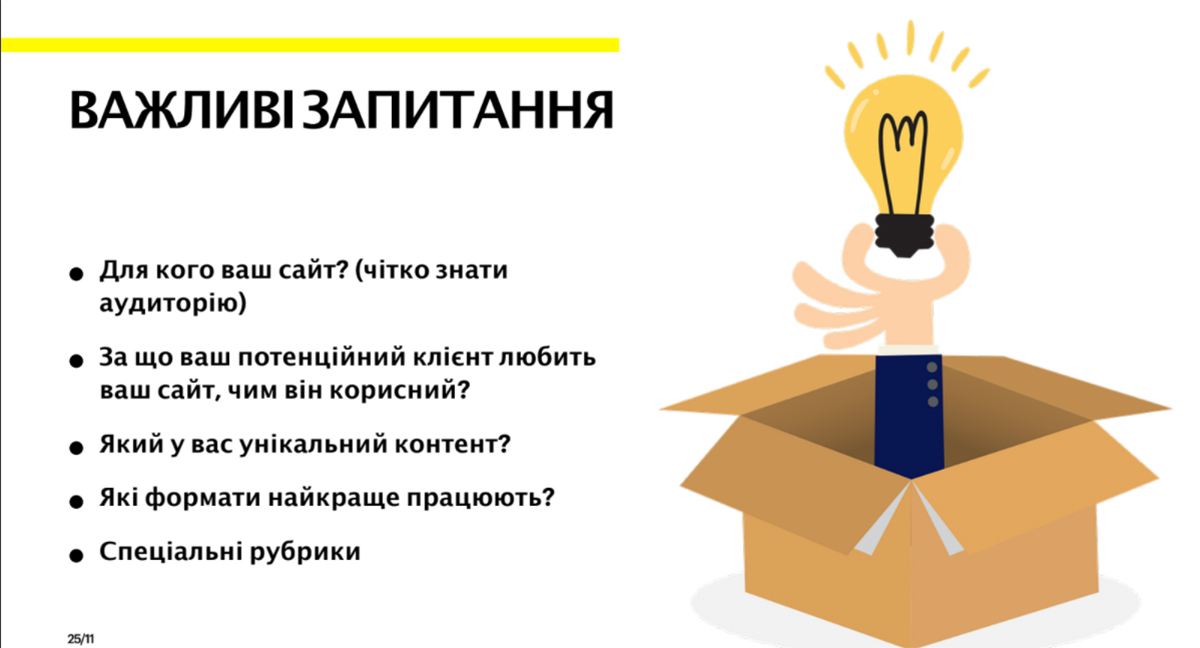 Yulia Salii also said that at the beginning of the lockdown, "Skyscraper" launched a subscription. For 500 thousand unique readers every month, according to her, 350 subscriptions were issued. The smallest subscription amount is 50 hryvnias, the largest is 40 thousand hryvnias every month.
"Subscription is the most mature model of media development. For independent media, this model is the future. Having formed a large pool of a loyal audience, you will not depend on advertisers, businesses, or anyone. You will write texts directly for your readers and they will pay you for it. Subscribers can be businesses. This direction is worth a separate strategy. If your media is read by top managers of large companies, then you can develop this strategy and appeal to large businesses to support you. But on the condition that they do not affect our content," she stressed.
Subscription, like other monetization models, requires an investment of resources. You also need to think about messages, have contacts (emails) of subscribers, develop the system, etc.
"We launched the subscription by trial and error. The messages used to get our readers to pay monthly and support the publication played a very important role. We created different messages for different social networks and the website. A small box was placed on the website with an appeal to support our media. At first, the box was written "Support the Skyscraper at least for the amount you buy coffee for." And the minimum subscription price is 50 hryvnias. Most readers began to pay in advance for 50 hryvnias, which is how much coffee costs. Changed our message to "Support our media for the cost of one taxi ride". The amount of our subscription has changed dramatically – the minimum amount is now 200 hryvnias on average," said Saliy.
According to her observations, subscription boxes are better placed at the beginning of the material, and not at the end. Instead, Skyscraper ditched Catfish, which worked for everyone, including subscribers. The publication found that the pop-up banner was annoying to the audience, and its rejection did not affect the number of subscriptions.
Banners, community, native advertising, social networks – Tribuna.com experience in Ukraine: An understandable, segmented audience is our competitive advantage
The director of special projects of the Tribuna.com portal Ihor Petrulevich talked about the different types of advertising used by the publication – banners, native advertising, advertising in social networks and others. Tribuna.com has a strategic goal: to be the #1 sports media in all social networks. From this follows the second task that the publication sets before itself: to monetize the content on each of the platforms.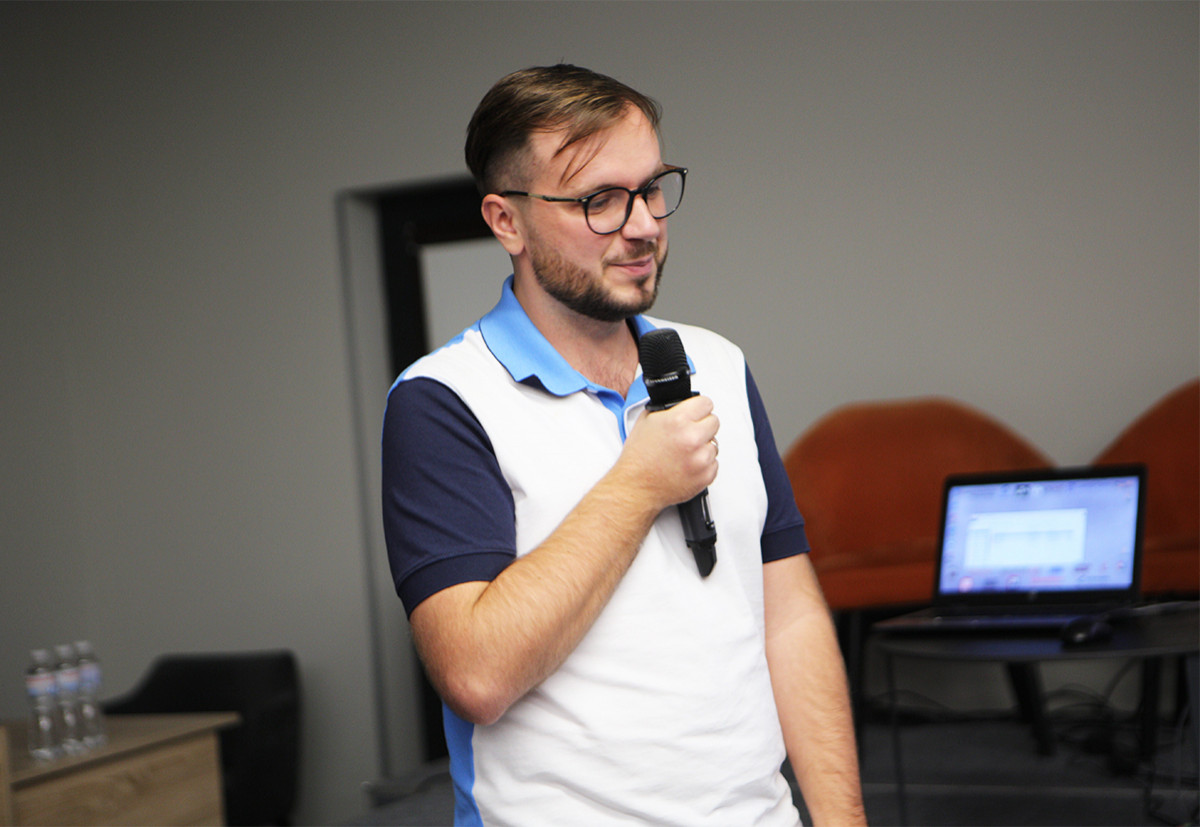 "Recently, we have noticed that marketers are moving away from an aggressive model: to show their product first, in the middle and at the end. We are drowning in order to make creative advertising. I would like everyone to convince the market of this. "Media workers should not bend over backwards to please the client," he said.
Currently, Tribuna.com receives 45% of its revenue from banner ads, 25% from YouTube, 20% from the site (blogger contests, native advertising, news), 10% from social networks (80% Instagram and 20% Telegram).
"A clear, segmented audience is our competitive advantage. You can come up with a special project specifically for her. It is important to understand and use this argument in communication with clients, – says Petrulevich. — Our readers are men in their 30s and 40s. They buy tickets, have bank cards, give gifts to their wives. We say that these people also spend money and buy brands, so they react calmly if they see an ad with an atypical brand on a sports website."
Read also: How to promote content on Google, Facebook, YouTube and Tiktok
What you can earn:
Banners. Despite the trend to get rid of banners, Petrulevich advises "not to forget the basics." After all, big brands want to be represented on the platform as widely as possible.
Native advertising. Even if the advertiser's product does not meet the interests of the publication's target audience, creativity will save. Tribuna.com made a card with Ukrainian Olympic champions with a designer gift shop, talked about cheerleaders on sports teams with an ice cream brand, talked about athletes who worked as plumbers, etc.
Community. Tribuna.com develops the community so that it then creates content on the site itself. For this purpose, the publication launched a section where every reader can create a blog and write about sports. There are two people in the Tribuna.com community department who make sure that there are as many blogs and comments as possible.
YouTube is the main trend for advertisers. Tribuna.com tries to make only positive content on the platform, because analytical content is more difficult to sell. Before creating complex stories, Ihor Petrulevich advises to get support.
"Love for the brand will always be felt by both viewers and advertisers. We also always try to embed ads organically so they don't stand out. I don't like the concept of an interview being interrupted by commercials – everyone has rewound and moved on. But when it is woven into the content, it does not cause irritation to viewers and marketers," he explained.
Ihor Petrulevich also drew attention to the fact that the most important thing on YouTube is a person's personality. Therefore, he recommends developing and supporting editorial writers who decide to start their own blogs.
Contests are direct advertising that can be done quickly. The director of special projects of the Tribuna.com portal noted that "brands have fallen in love with contests anew."
Social networks and firewalls. Petrulevich does not advise promoting advertising in social networks if there is no transparent, live and good coverage. If there are, they can be made a separate platform for advertising. Tribuna.ua strives for social networks to become a separate independent platform, so that "they do not exist as a total addition to the site, but develop independently."
"It is also worth explaining to advertisers the trends prevailing in social networks. We try to explain to everyone that a storiz is a separate life. Advertisers are always as inert as possible: when everyone started watching Stariz, they decided to take advertising into Stariz. It is necessary to explain to them earlier," Ihor Petrulevich explained.
Advertising, digital agency, contests, stores, grants – RIA Media experience: In 5-10 years we will be in a different reality
Oleg Horobets, executive director of RIA Media, spoke about political and digital advertising, cooperation with businesses and a digital agency.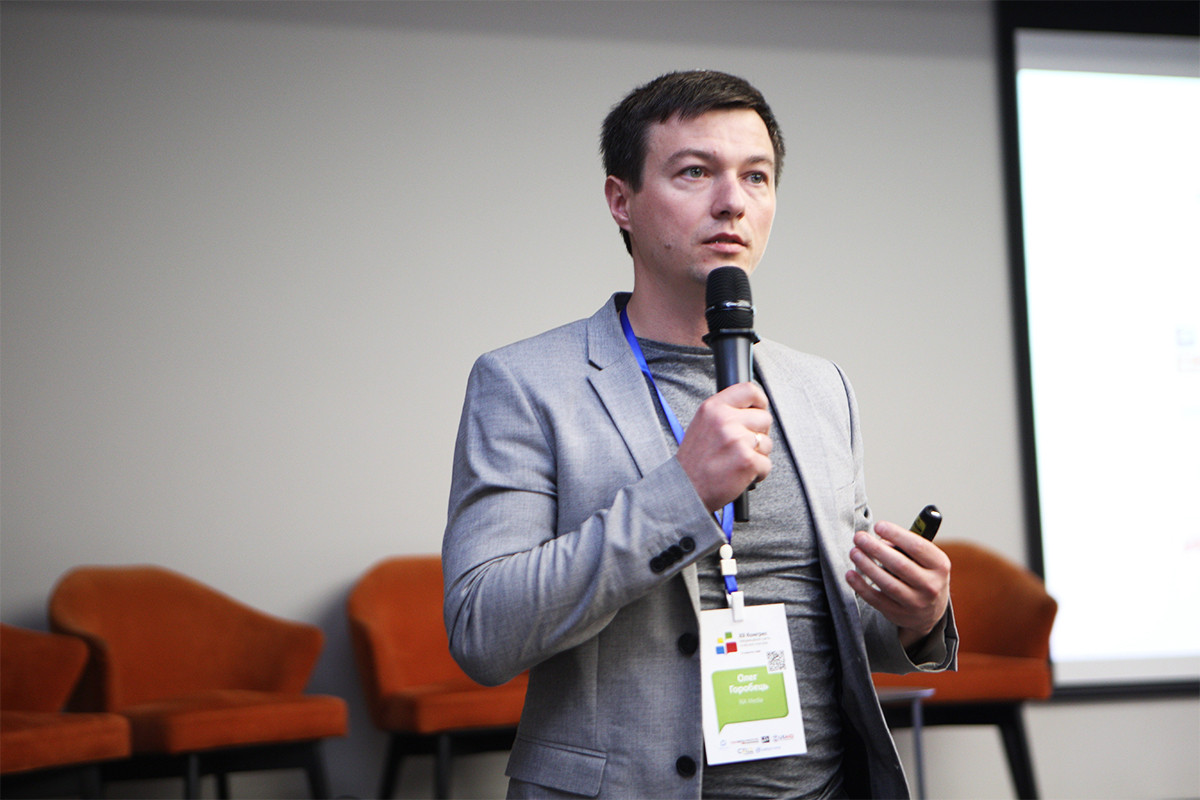 During the epidemic, consumer demand in the regions decreased by 55%, which affected the dynamics of advertising revenues. According to him, printed publications and events suffered the most. "Crisis Response" radio had an even steeper drop, but has now fully recovered. The situation is similar with outdoor advertising, which is highly dependent on political seasons.
"Various trends are superimposed – the convenience of online payments, sufficient money in the pockets of Ukrainians, the habit of paying for content, increasing the level of culture, the familiarity of paywall – the more players will introduce it, the more convenient and acceptable it will be for people. Everything will multiply one by one and in 5-10 years we will be in a different reality," says Oleg Horobets.
Also Read: Media Monetization: How To Make Money By Creating Quality Content
The executive director of RIA Media told how the Internet group made money during the COVID-19 epidemic:
Digital advertising. Especially Programmatic, which saw an 80% increase in revenue. RIA Media also tried Google AdSense (a contextual advertising service) and Facebook Instant Articles (a special way of displaying content within Facebook itself).
Political advertising. During the 2020 local elections, the publication received +80% of revenue from political advertising.
Grants. RIA Media received a grant for the development of a paywall from the Media Development Foundation, institutional support from the Ukrainian Cultural Fund (one million hryvnias) and House of Europe (four thousand euros for personal projects).
All-Ukrainian business directory "Top20" and the event "National Brand". Oleg Horobets also advised regional mass media to initiate local competitions for businesses. "If you, as a media, put a little effort into the integrity of this contest, the clear and transparent voting formula, it will definitely succeed," he said.
Digital agency. RIA Media employs ten people who help clients with advertising on Google, Instagram, Facebook, YouTube, on websites, configure bots, do analytics, connect call tracking, promote applications.
"A business whose essence is that we have included global platforms in our package and not focused only on our products. In general, this is a golden vein for any local media. No matter how popular local media is, the average session time on a site is two minutes. And how much time does a person spend on social networks, online in general? About two hours a day. Our real ability to influence the attention of consumers is not so high that we can perform advertising tasks. Advertising platforms are available today. Here you need to sell expertise and the ability to cope with settings in advertising offices," said Gorobets.
Shops. Before the epidemic, the magazine for people with diabetes "Saharok", which had a website and communities in social networks, received income from events – they held 6-7 conferences a year for people with diabetes. About eight people worked in the editorial office. Event revenue has disappeared due to COVID-19. Therefore, the team decided to launch an online store of products for diabetics on the Prom.ua platform – "Saharok.Shop". Three months after launch, they became profitable, now the turnover of the store is up to half a million hryvnias. A year after that, the team opened a physical store in Vinnytsia, which was also self-sustaining.
Launch of paywall – the experience of regional editions "20 minutes": People are willing to pay for operational content and the unknown
Chief editor of "20 minutes. Vinnytsia" Vadym Pavlov and the editor-in-chief of "20 minutes. Ternopil" Natalya Burlaka believes that the more Ukrainian publications launch paywall, the faster it will work in Ukraine and users will learn to pay for content.
The publications "20 Minutes" in Vinnytsia and Ternopil, "Usim" in Khmelnytskyi, published by RIA Media, launched paywall a year ago and now have 600 unique subscribers in all cities. Burlakou specified that potential subscribers are a loyal audience that has between 5 and 15 sessions per month and is about 16%.
Publications have their own "reader's path" – non-authorized readers (the entire audience that has access only to open materials), authorized readers (after authorization, the reader receives five premium materials per month for free), payvol (for the first two months, readers receive access to all materials on the site, then at full price).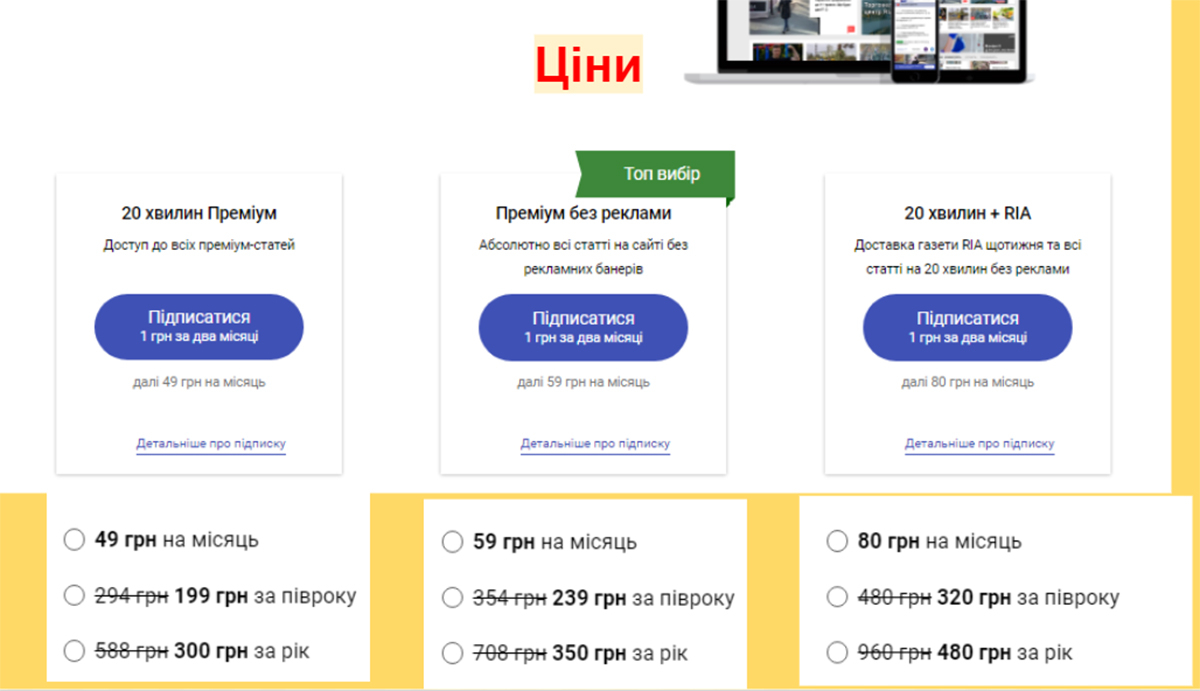 The editors of "20 Minutes" say that people are willing to pay for operational content and the unknown. According to their analysis, 84% of the audience does not feel any discomfort from the paywall. To create content for subscriptions, they advise asking yourself the following questions: what makes you different from others, what can you offer readers, why should readers pay money for it. Natalya Burlaka emphasized that it is necessary to analyze which materials people subscribe to more and to write plans, because "chaotic planning does not give an opportunity to create quality products."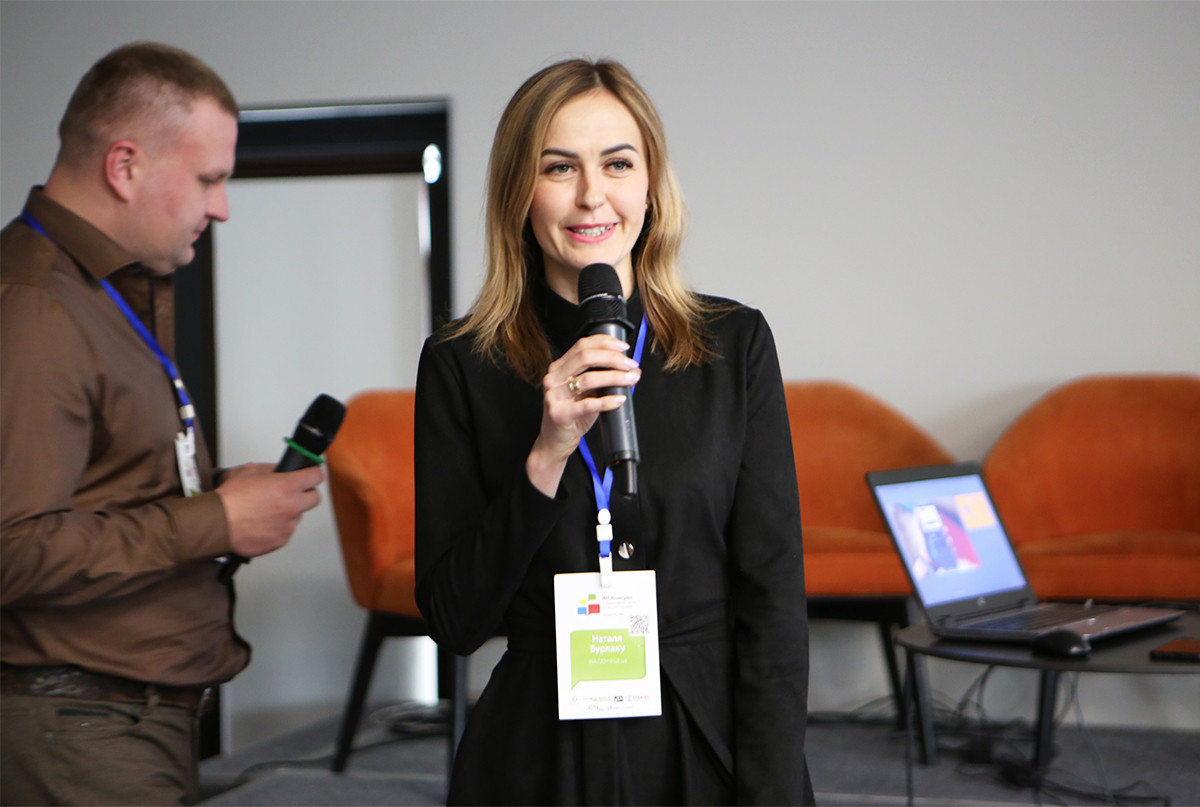 From the experience of "20 minutes" editors, the best sellers are:
investigative stories on the topics of crime, money, power, high-profile events (road accidents, fires, thefts, fraud);
materials about medicine and health;
materials about education;
social campaigns;
materials about money and local infrastructure;
journalistic experiments. As part of the "We checked" project, journalists of the publication checked what was thrown out of hospitals; checked how they are weighed in restaurants; checked laboratories that perform PCR tests; checked travel firms selling bogus PCR tests; conducted an experiment with fortune-tellers, etc.;
stories of extraordinary people – doctors, entrepreneurs, artists, hatters (people who live without electricity, gas and water), people who fight or overcome diseases;
series of publications on religious topics, retro materials, etc.;
materials about the closed and unknown, where people cannot enter (for example, the dungeon in the Yushchenko hospital in Vinnytsia, a report from a psychiatric hospital, a report from a morgue).
In addition to content, it is worth paying attention to communication with readers. In particular, the editors of "20 Minutes" respond to comments on social networks and questions about paywall; conduct raffles; ambassadors, friends of the editorial office are asked to tell on social networks why it is worth supporting independent journalism; make video announcements – journalists record videos from the reporting location and call people to subscribe and tell them why it is worth waiting for their materials.
The material was prepared by Iryna Ryaboshtan (Media Detector) based on the speeches of speakers during the XII Congress of Information Sites
(Visited 6 times, 1 visits today)